---
Nigerian Scam in Vancouver, BC, Canada.
July 21, 2003.
---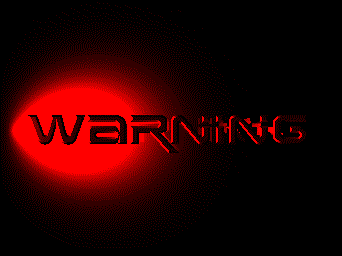 ---
This page is written with the intent to present a statement to the world - if nothing else then the world of the internet, and the pages are directly relative to what I, the author and accused, had become involved in which turned out to be a global fraud ring. There were peoples involved (besides myself, the duped) in Lagos, Nigeria and in Amsterdam, Netherlands, and eastern Canada Toronto.

Initial contact was from Africa, or supposedly africa. I was contacted dated on my print out of the original email Saturday May 17, 2003, and to begin this presentation I will begin by copying out the very first email I received which started this whole thing.

For reasons of personal security, I will not use my own true name but will freely use the names of the supposed peoples who were behind it all. In this kind of matter for all I know I will receive a kicked in door and supposed suicide or something. thus.

---

From: "mariam abacha"

subject: please assist me...

"Dear (idiot),

Due to the death of my husband General Abacha the former head of state of Nigeria in June 1998, I have been thrown into a state of hopelessness by the present administration. I have lost confidence with anybody within my country. I got your contacts through personal research, and had to reach you through this medium. I will give you more details when you reply. Due to security network placed on my daily affairs I can't visit the embassy so that is why I have contacted you. My husband deposited $12.6 million dollars with a securities firm abroad whose name is witheld for now till we communicate. I will be happy if you can receive this fund into your account for safe keeping and I assure you 30 % of this fund. I will need your tel/fax numbers so that we can commence communication. Please reach me via my private email address of: mabh20022002@yahoo.com "

---

The second most relevant part is copied as follows:

"Dear (idiot),

SORRY I DIDN'T SEE YOUR FIRST MAIL WHERE YOU INCLUDED YOUR NUMBER. I REALLY APPRECIATE YOUR CONCERN. I HAVE NOW FORWARDED YOUR CONTACT INFORMATION TO MY SON MUSTAPHA WHO WILL CONTINUE WITH THIS TRANSACTION WITH YOU AS HE IS IN THE BEST POSITION TO DO SO. PLEASE FEEL FREE TO COMMUNICATE WITH HIM. HE WOULD REACH YOU SOON. HE HAS ALL DOCUMENTATION AS REGARDS THE TRANSACTION TOO. TAKE CARE.

HAJIA MARIAM. "

same author supposedly, same address as the first letter.

---

Now is the third most relevant email: dated Sunday May 18.2003.

From: "mustapha abacha" (maab30ng@yahoo.com) or his recent one to me (mallamm30ng@yahoo.com)

"Dear (idiot),

I got this contact email address from my mum, Hajia Mariam Abacha and she asked me to get across to you as regards our transaction. She has told me that you are in a position to help us carry out this transaction and that you are willing to do so. I will intimate you on the transaction as follows: The funds in question is presently contained in 2 trunk boxes deposited with a security company in Amsterdam, Netherlands but the officials of the security company do not know the real contents of the trunks. They feel that the trunks contain personal effects and we shall keep it so until I advise otherwise.

We (my mum and I) need your assistance in the sense that you will pose as the beneficiary of the trunks and help us travel to holland to pick up the trunks. You will keep them safely for us until a time when we will meet with you and share the contents as earlier agreed in my mums first mail to you. Please note that we are putting a lot of trust in you and we hope that you will not do otherwise. We have been duped in the past by close friends and relatives that have given out our information to our government and hence we chose to do this last one with a foreigner. I want you to please call me on my telephone number: 234-1-7761751 (it is open 7 days a week and 24 hours for this transaction) and please when you call ask me for the password and I will say AUGUST before any conversation. If you do not hear this password, drop the phone and try again later. This is only a security check to make sure you arer talking to the right person. We must be very security conscious so as not to jeopardise this transaction. I will provide you with all the documents that will back you as the beneficiary to the trunks okay. I will also remind that you keep this transaction very confidential as it involves my family's last hope for survival. I have been trying to get you on the number my mum forwarded to me but it wouldn't go through. I will call later.

Mustapha. "

---

....now pardon my ignorance, but i would like to interject something at this point. It is this:

I am in my mid 30's, diagnosed with schizophrenia in 1989, through so many trials and horrific side effects from the medications they gave me for the first 13 years, hospitalized against my will, living on my country's partial welfare system and my own pension from when I was able to work.

I live a very poor life. I had started a small company in 1999 with a one thousand dollar bank loan designed to launch it, and did but it never did reach revenue generation. It became a job too large for only a one thousand dollar capital investment.

So here I sit, on my computer wishing to God that I could afford a private psychiatrist instead of the gestapo government psychiatrists and nurses, wishing i could afford clothing that was not from a second hand store, wishing i was not relying on welfare or any government free 'crutch' (for which I am thankful for, but nevertheless..), wishing i had my choice of places to live in some reasonable respect, and maybe even live comfortably.... stuck in the system and depressed like hell.... churning ideas in my mind everyday of how to find a business niche somewhere in this big city.....

And then after a few emails mustapha told me his associate, Mr. Buki, would soon be in touch with me regarding the transaction they liked to say so much. So one day he phoned, said get ready for a parcel delivery envelope with a cheque for investing, to get back to mustapha with details.

So the day of the first cheque delivery was $25,000.00, and I folded it, put it in my wallet, and walked down to a big bank and opened a new account, thinking I was getting into business with these guys.

I deposited the cheque. mustapha was in contact frequently. The bank said it would clear in 5 days. It did, apparently, because they released the funds to me.

So during our conversations mustapha had part his business to do and see if he could get me something going for me, and stupidity but why the hell didn't I realize this was all too easy? I must have been manic or psychotic or something. I had no clue the cheque was a forgery.

Yet I went about using western union to transfer monies to, as I said earlier, Lagos, Nigeria, Amsterdam, Netherlands, and eastern Canada Toronto.

below is a list of the "names" relevant to the money transfers, as in: recipients name:

Mr. Kingsley Edet Lagos, Nigeria 06/23/03 ($7285.00) can. dollars
Terry Anderson Toronto Canada 07/07/03 ($4680.00) can. dollars
Mr. Frank Pepple Amsterdam, Netherlands 07/07/03 ($2104.00) can. dollars
Mr. Osaze Ehondor Lagos, Nigeria 06/23/03 ($3592.50) can. dollars
Mr. Evans Aroguma Lagos, Nigeria 06/23/03 ($3592.50) can. dollars
Mr. Frank Pepple Amsterdam, Netherlands 07/05/03 ($7285.00) can. dollars
Mr. Kingsley Edet Lagos, Nigeria 06/24/03 ($3880.82) can. dollars
Mr. Edward Cudjoe Amsterdam, Netherlands 07/05/03 ($7285.00) can. dollars
Mr. Kingsley Edet Lagos, Nigeria 06/25/03 ($1140.00)
---
The second cheque arrived about a couple of weeks later (foggy on it but UPS delivery has the dates) after I had made what apparently were large amounts of money transfers, and subsequently deposited it into the bank, waited again as in the same situation for the bank to clear the cheque they held both for 5 days each...and continued moving monies to what were supposedly lawyers and business consultants and people who were charging 'fees' for this "trunk transfer from amsterdam to me".
I can not account for every penny of the fraudulent funds and at first I must say I have a calculation of a small amount that I asked as tax fees and to start up my company and some personal expenses (he was using my cellphone time daily and other factors.)
the amount for the second cheque was in the sum of $22,000.00
both cheques were supposedly from canadian bank accounts
now as of the date at the top of this statement i stand accused of a severe forgery and fraud which could affect my well being for the rest of my life.
I do have a mental illness called schizophrenia and have had it officially since 1989, so it is my belief that my own lack of self control or logical reasoning was dampened somehow due to this fact, (defined more clearly states of inner mental 'mania', 'meandering thought to 'what if scenario's of succession' leading to delusions is an appropriate set of wording i believe is truthful).
and so my labor begins for the clearance of my name completely due to this ridiculous internet fraud scheme/scam.
My Fellow Living Beings: please take this web page seriously. don't be fooled like I was. Jail scared the living hell out of me. Believe it. At the bottom of this page I will include a link to two national fraud reporting agencies on the web
---
another cell trying to open i think click the 'next' button for information of this one as of july 24.2003 @2:00pm pacific time

http://www.snopes.com/inboxer/scams/nigeria.htm
internet fraud complaint center: http://www1.ifccfbi.gov/index.asp
updated july 25.2003. 12:45am pst
[ Sign my Guestbook] - [Read my Guestbook ]
[Guestbook by TheGuestBook.com]
---